8 Useful Spanish Phrases to Express Condolences
Ready to Learn 8 Useful Spanish Phrases to Express Condolences?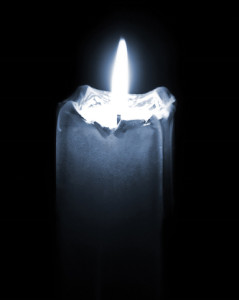 Hey, Julio here! ¿Cómo van las cosas?

Today's Spanish Phrases come as a request from one of our website readers, Guayaluz Titerroy who wanted to learn how to express unpleasant stuff such as condolences in Spanish, perhaps upon the death of a person we might know. When confronted with a difficult situation, you may know exactly what to say in your native language, but do you think you would feel confident expressing sympathy in Spanish? Well, after this lesson you will. But hopefully, you will not have to use this vocabulary very often! ​

8 Useful Phrases to Express Condolences in Spanish

Opening Phrases:
Mi más sentido pésame… My deepest condolences
Mis sentidas condolencias... My deep condolences

Immediately followed by either one of these:
Lamento mucho esta gran pérdida… I deeply regret this great loss
Lamento mucho la muerte de [nombre] … I deeply regret the loss of [name]

And then immediately followed by either one of these:
Te acompaño en este momento de duelo / de dolor… I am with you in this moment of grief
Te acompaño en el sentimiento... I am with you in this difficult moment

Finally you can close with these two phrases, in exactly this order:
[Nombre] fue una gran persona a quien he tenido la dicha de conocer...
[Name] was a great person whom I had the pleasure of knowing
Puedes contar conmigo para lo que necesites… You can count on me for whatever you need


Of course, these are just mere formalities that you are expected to say in these types of situations. After this introductory stage, you are ready to continue talking normally, as you would do in any other situation.

Like us below to listen or download this audio lesson:[sociallocker id="4588″]

Click to Listen to this lesson:

[audio:https://www.esaudio.net/wp-content/uploads/2015/03/0007_8_Useful_Spanish_Phrases_To_Express_Condolences.mp3]

[/sociallocker]

That'll do for today!
Thanks so much Guayaluz for suggesting the topic of:

how to say my condolences in Spanish.



For those of you who want to learn more Spanish Grammar, here are som some amazing Spanish Grammar lessons for you.
And I would also like to invite you all to make any suggestions or ideas for future lessons like this one. Please comment below and let me know what you think!
¡Mucha suerte!
Amazing is my Middle Name
The Best Way to Learn Spanish
Speak Spanish Fast
Comments
comments