7 Ways to Say You Enjoyed Yourself
¡Hola amigos!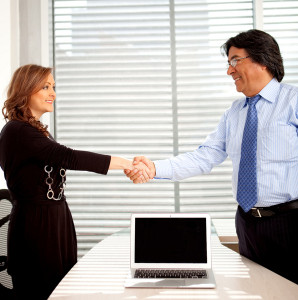 Hey, Julio here! ¿Qué tal va todo?

So Valentine's Day is over…… for another year. Do you want to tell your other half ("tu media naranja", as we call it in Spanish) how much you enjoyed the night out? It would only be polite to do so. So, to help you, here are seven cracking ways to tell someone (not necessarily "tu media naranja", it could be your boss, a friend or someone who invited you to dinner!) how much you enjoyed the evening with them.

Click to Listen to this lesson:

[audio:https://www.esaudio.net/wp-content/uploads/2015/02/005-7-Spanish_Phrases_You_Enjoyed_Yourself.mp3]

Ready? Set? OK, let's hit it!

Firstly, here are a couple of phrases you can start
these sentences with:

Muchas gracias por invitarme… thanks so much for inviting me out
Muchas gracias por aceptar mi invitación… thank you for accepting my invitation

And you can follow those with any of the following, or even use them on their own:

Fue una velada / noche hermosa… it was a lovely evening
La pasé muy bien contigo… I had a really good time with you
Me divertí mucho... I really enjoyed myself
No sé tú, pero yo la pasé genial… I don't know about you but I had a great time
¡Deberíamos hacer esto más seguido!… we must do this more often

That'll do ya for now!

Seven streetwise ways to let people know how much you have enjoyed yourself. Now, don't forget, as I always say: with language you must use it or else you'll lose it. Please don't let that happen! Make the most of this amazing free resource – tell your friends! Because, this is where the text book ends and the real Spanish begins…

Oh, and next time, to complement the sentence starters we had a couple of weeks ago, I will share some cool add-ons for the ENDS of your phrases. Be there or be slightly less circular that you ought!

I would love to hear any comments, suggestions or ideas for me to write about!


¡Mucha suerte!
"The Journey is more important than the destination" (Taxi Driver)
www.thespanishsubjunctive.com
Comments
comments