7 Spanish Phrases: Addressing Your Significant Other
¡Hola amigos!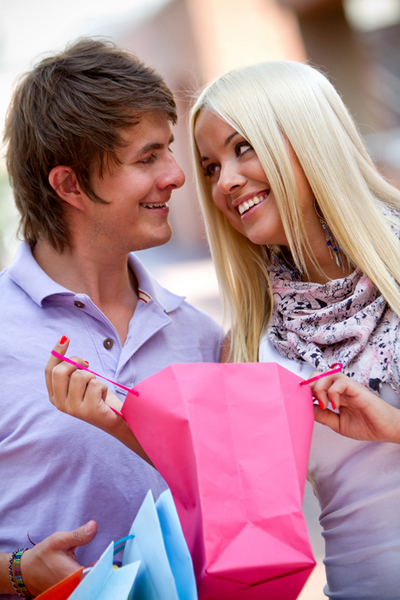 Hey, Julio here! ¿Cómo va todo?

Well, here we are…

… in February and we all know what that means – Valentine's Day. Yes, fully booked restaurants, flowers trebling in price and that unforgettable look on your lover's face when she opens your gift and decides she hates it so much it is going on eBay first thing in the morning!

Click to Listen to this lesson:

[audio:https://www.esaudio.net/wp-content/uploads/2015/02/003-7-Spanish-Phrases-adressing_significant_other.mp3]

I'm joking of course!

As I was in a romantic mood today, I thought we could have a look at seven cute nicknames that you will hear Spanish people calling their girl- and boyfriends all of the time in the street.

So let's get down to business…

Cariño… – darling

Corazón… – sweetheart

(Mi) cielo… – literally " my heaven" but in this case: "my sweetheart" or "honey".

(Mi) Amor... – love, honey

Mi vida… – my love

Preciosa… – babe, beautiful (used mostly by men to address women)

Bebé… – my little one, babe (used mostly by men to address women)

Sometimes, this sort of thing is tricky to translate since we may not have a direct translation in English. The great news about that is that you will sound
Super-Spanish because you are not translating word-for-word in your head as most students tend to do.

That's a great hint, by the way. If ever there is more than one way to translate something, go with the one that is least like English. Then you will automatically sound more Spanish.

So there it is…

Seven super cool names to impress the love of your life with! And a great hint to sound even more fluent and knowledgeable.

Please leave a comment or suggestion below. I love to hear how you are getting on with this stuff.

See ya – nos vemos
Pick-up Artist and Certified Don Juan 🙂
www.thespanishsubjunctive.com
PS If you want to get more lessons like this one, sign up to our free newsletter!
Comments
comments