ESAUDIO Mobile
The only language course based on scientific studies on Second Language Acquisition
SPEAK AND UNDERSTAND SPANISH ONCE AND FOR ALL!
Systematic Approach to Get you to Speak AND Understand Real-Fast Paced Conversational Spanish FAST!
Don't waste your money on useless Spanish Courses any more! You need to know THE FACTS!
LANGUAGE FACT #1




You cannot learn a language without interaction with another human being.



Even the best program in the world will fall short if it does not provide you this key component of language acquisition: human interaction

.



LANGUAGE FACT #2
Interaction, exposure to the language, guidance and trial and error in real situations play a vital role in the language acquisition process.
You just can't disregard nature's laws regarding language acquisition. No human interaction, no language learning. Period.
---
THE BEST TWO WAYS TO LEARN SPANISH



THE BEST WAY TO LEARN A LANGUAGE



The best way to learn a foreign language is to live abroad for at least a year. We are not a travel agency so we cannot help you with that.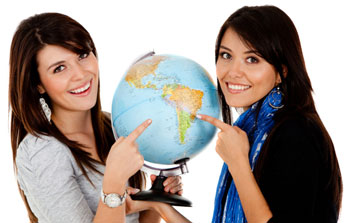 THE SECOND BEST WAY TO LEARN A LANGUAGE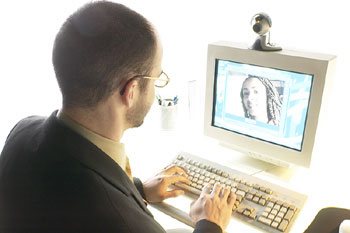 If living in a foreign country is not an option for you,

the second best option to learn a language effectively is via audio and video conference with a native Spanish speaker.
The results are simply amazing and you will experience it for yourself even in your free Needs Analysis and Placement Level Assessment that you can request below.
Failing is NOT an option here.



Why? Because everything we do is based on well-proven scientific facts, not just empty promises. Hundreds of students have already broken the language barrier thanks to our exclusive personalized total immersion program.
You will learn REAL Spanish not by just listening to CDS or cassettes but by talking and interacting with native Spanish speakers. Your listening comprehension and speaking skills will improve dramatically in no time! Guaranteed!
Request a FREE Placement Test now!
---
START TO MASTER THE SPANISH LANGUAGE NOW!


Your Best Option to Learn Spanish



---


FEES TO SUIT EVERY BUDGET!



(expressed in US Dollars)
When you schedule lessons with us, all you pay is the time you spend online with the teacher. All of the teaching materials (audios, videos, E-books, activities, etc) are included for free. Right now, we have three lesson types:
Offer Expires May 21st
(Currently 10
1 vacancies left)
INITIAL ASSESSMENT
FREE (Regular Price $25)
30-minute lesson
$14 (Regular Price $18)
45-minute lesson
$18 (Regular Price $25)
60-minute lesson
$25 (Regular Price $32)
Comments
comments