Audio



Free Spanish Listening Comprehension Exercises For All Levels!!!
Conversational Spanish



Essential Information to Improve Your Listening Skills



---
The Main Challenge Spanish Learners Face today.



Probably the main challenge facing Spanish learners today is to understand REAL, FAST-PACED CONVERSATIONAL Spanish. Even very advanced students struggle with this. Yes, they can read and write and even speak very well, but when it comes to understanding real spoken Spanish…well…
---
How is it even possible?



Hopefully, this short video from my program The Spanish Audio Blaster will shed some light on this topic:
---
Speaking Spanish Like Forrest Gump!



My students and those that have been following my work for some time know that I am convinced that the only Spanish that students should listen to is "authentic" Spanish, which is a far cry from the ludicrous audio that you find in 99% of Spanish programs in which people speak so slowly that they seem to have mental problems. (For more info read my article: Do You Want to speak Spanish Like Forrest Gump?)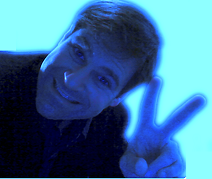 I am convinced that from day 1, students need to learn real conversational Spanish, just like the one you find in the real world. While babies acquire a first language, parents talk to them the way they do in real life. Yeah, they make funny voices here and there, but they do not slow down their speech to make it easier
for the child
to digest.
What follows is a selection of useful dialogs for learners of all levels.
This is NOT a program but rather a sample of what I think should be used to learn authentic conversational Spanish,
If you feel you need to build up your listening comprehension skills, you may want to have a look at
The Spanish Audio Blaster,
which I designed from the ground up for that particular purpose.
Having said all this, I wish you the best in your efforts to understand conversational Spanish fast. If you have any questions or comments, post them and let me know! I will reply to you ASAP!
---
FREE LISTENING COMPREHENSION EXERCISES

BEGINNER




INTERMEDIATE




ADVANCED




Diálogo Sobre el Trabajo

COMING SOON!

Un Aviso Extraño

Un Negocio Original

La Instructora de Artes Marciales

Un Dentista Distinto

Un Usuario Preocupado

Un Vecino Indignado

El Amigo Waldo

En Busca de una Tostadora

La Pistola Anti-velocidad.

¡Beba alcohol y hable español mejor!

COMING SOON!

Pili Opina sobre el Tránsito (3)